FootGolf
Footgolf is a precision sport where players kick a soccer ball into a cup in as few shots as possible. It is closely related to golf.
Rules
The game is played the same way as golf, except players use a soccer ball instead of a golf ball, and the ball is kicked rather than struck with a club, working towards a 21-inch "cup" in place of the usual golf hole. The player who plays the 18 holes with the fewest shots wins. The first shot has to be played from the tee box, and to reach the hole, bunkers, trees, water and hills have to be crossed or avoided. This means a powerful shot is useful, but not decisive. Reading the course, a smart approach and accurate putting are even more important. The game is played with a regulation No. 5 soccer ball. Because soccer balls travel less distance than golf balls, footgolf is played on holes shorter than those used for golf.
Learn more by visiting the US FootGolf Association.
Footgolf "Kick" times available:
Seven days a week after 3:00pm
Rate of $15.00 per player
Please call ahead to reserve your time – (609) 625-9131.
Soccer Balls available for rent – $3.
Consider FootGolf for your next group outing, birthday party, celebration, etc.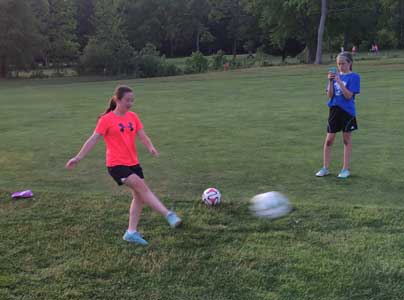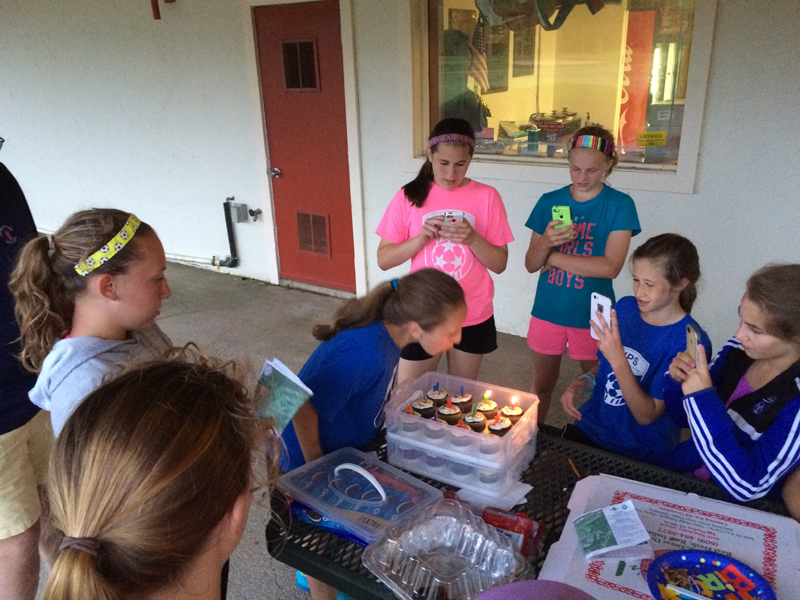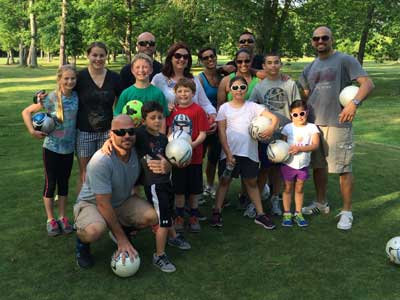 2015 FootGolf Opening Day Tournament Images